Ha Long Bay is one of the new natural wonders of the world, and just an hour commute from Vietnam's capital city, Hanoi. There are many options to travel to Ha Long Bay from Hanoi, depending on the amount of time you want to spend there.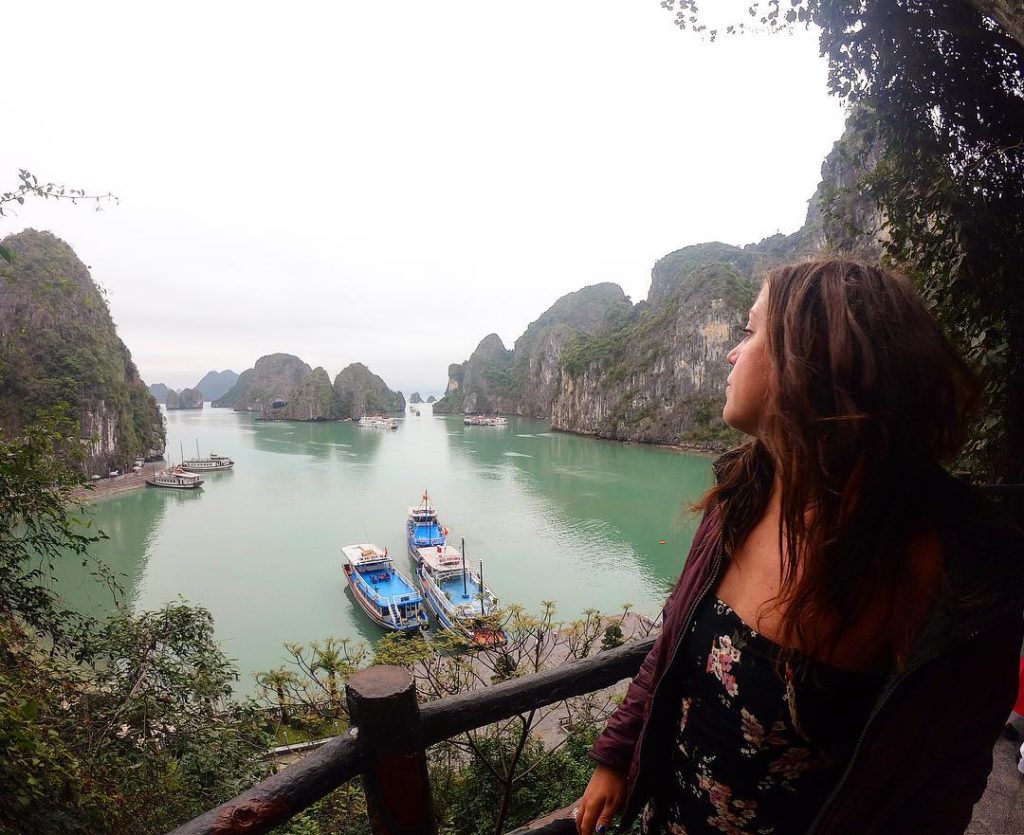 You can, of course, book your Ha Long Bay tour ahead of time, but if you save it for last minute, don't sweat it. There are plenty of tour offices / companies all over Hanoi that offer bus rides to Ha Long that leave every morning. Be weary, though: most leave by 9am, so plan accordingly. Also, be weary, because a common name for a tour company is "Singh Tours," which I learned the hard way when I went to the wrong office and missed my originally booked tour! Just make sure you have the address handy.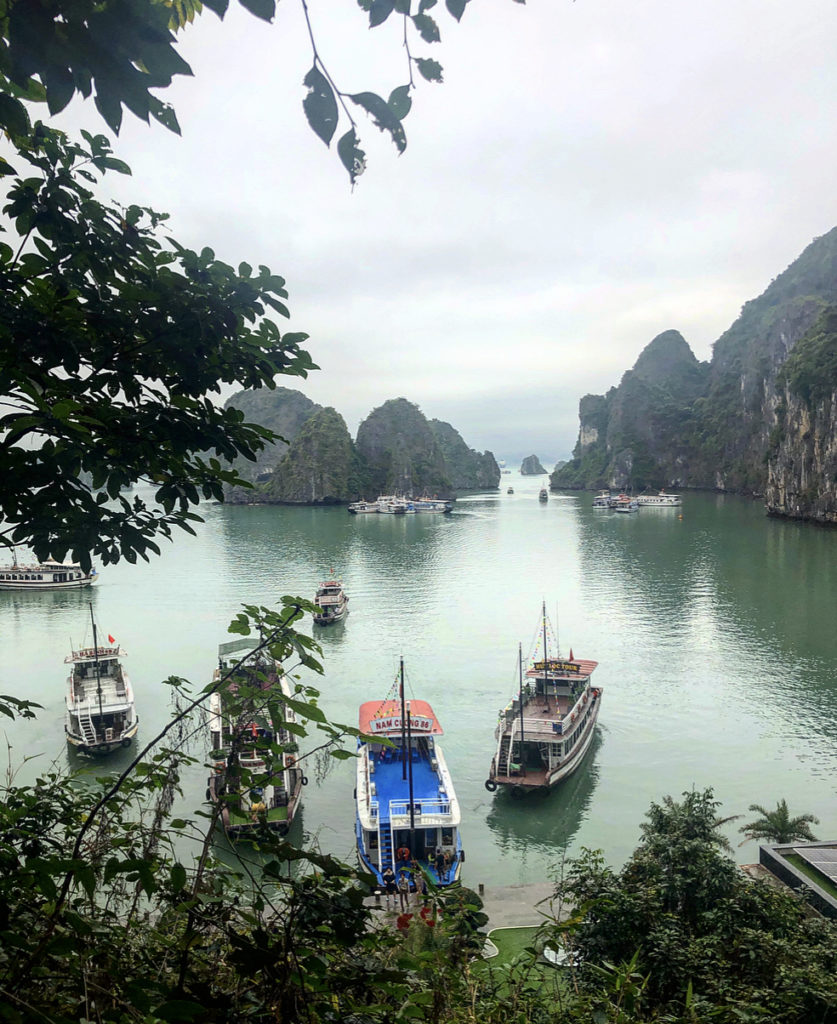 I opted to book a hostel in Ha Long and simply just purchase a bus ride out there due to me being under the weather. If I had been in full health, I would've booked an overnight boat to stay on the bay. Yep, you can book a "two-day, one-night" excursion for a pretty low price (depending on the company) and sleep on the boat. Imagine waking up on Ha Long Bay, a new natural wonder of the world! I simply decided to not do this as the weather was chilly and I was struggling with a fever, but it's something I'd go back to Vietnam strictly to do.
If you don't decide to stay overnight on the boat, you can book a one day roundtrip from Hanoi, meaning you can take a bus early in the morning, get brought right to the dock, go on a boat tour, and be brought to Hanoi all in one day. This isn't the worst option, but in my opinion, it's pretty crunched. Ha Long Bay is worth giving a decent amount of relaxed time to; it truly is beautiful and a sight to see.

Average prices run as this:
Full day tour from Hanoi (roundtrip in a day): $40
Day tour from accommodation in Ha Long: $25
Public transportation from Hanoi to Ha Long (no tour): $9
Overnight cruise on Ha Long Bay (with meals included): $125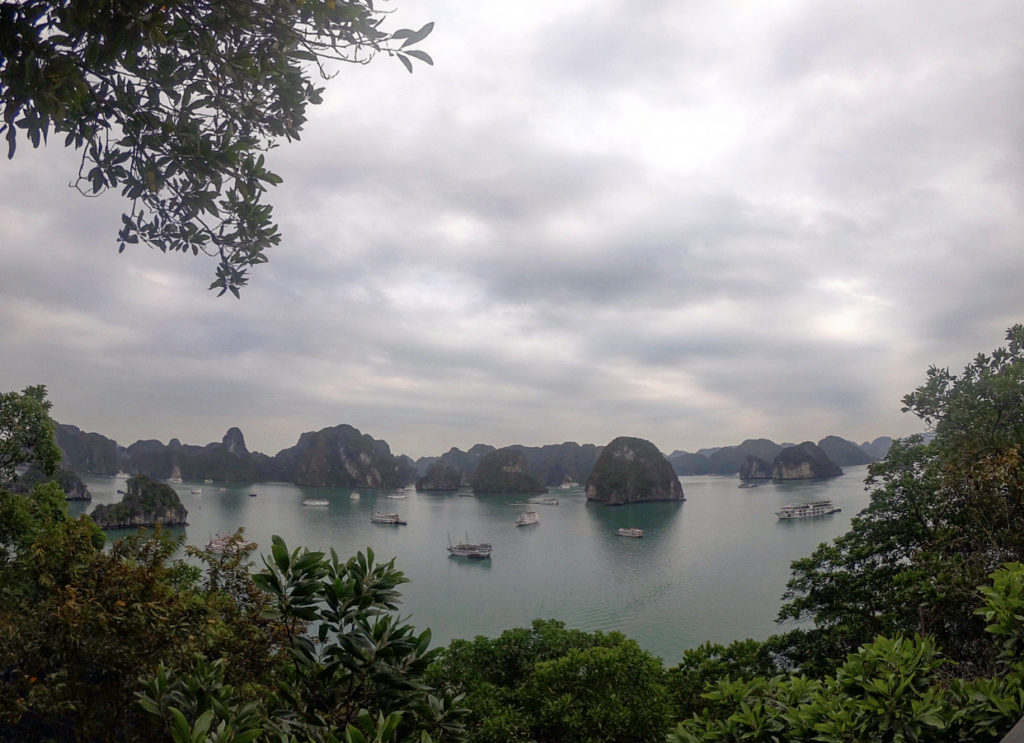 What to expect on your tour:

Regardless of which tour option you book, they generally include the same itinerary. For the typical Ha Long Day tour, you will arrive to the dock, board the boat and set sail! You will immediately be greeted by jutting limestones that look like they'd be on the pristine beaches of Thailand with a setting in the South China Sea. You will see "Incense Burner Islet," an islet that is pictured on the back of Vietnamese currency (which your tour guide will most likely show you). Almost every tour stops at the Thien Cung Cave, where you can either ride a small boat with other travelers or rent a kayak. You will be asked to where a lifejacket, and you may even see some monkeys!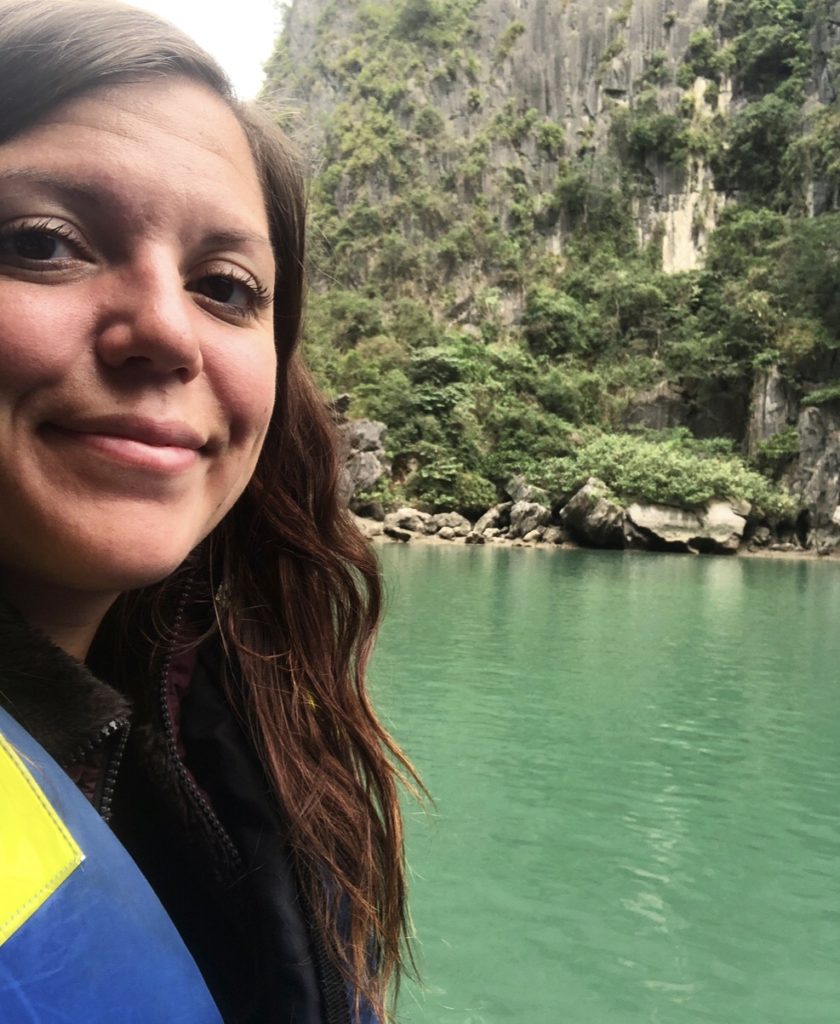 Lunch was included in my tour and should be on most; we were offered some fresh tea, a special Vietnamese treat (that looked like chalk but tasted like caramel), fresh fish, veggies, rice, shrimp, and some pork. Beer was available for purchase on board.
While not included in all tours, mine included a hike on Ti Top Island, a notoriously famous hike to have some of the best views of Ha Long Bay. The hike takes about 45 minutes and has some stairs to ease the pain. There are refreshments at the bottom for sale along with a nice beach area.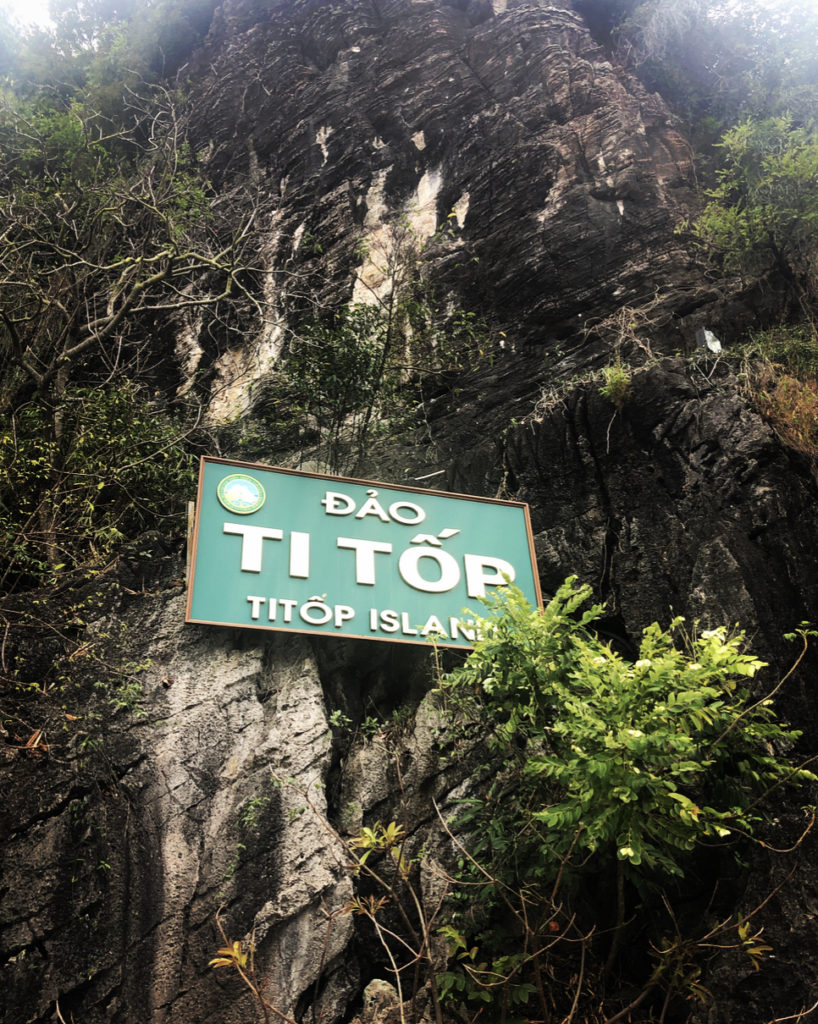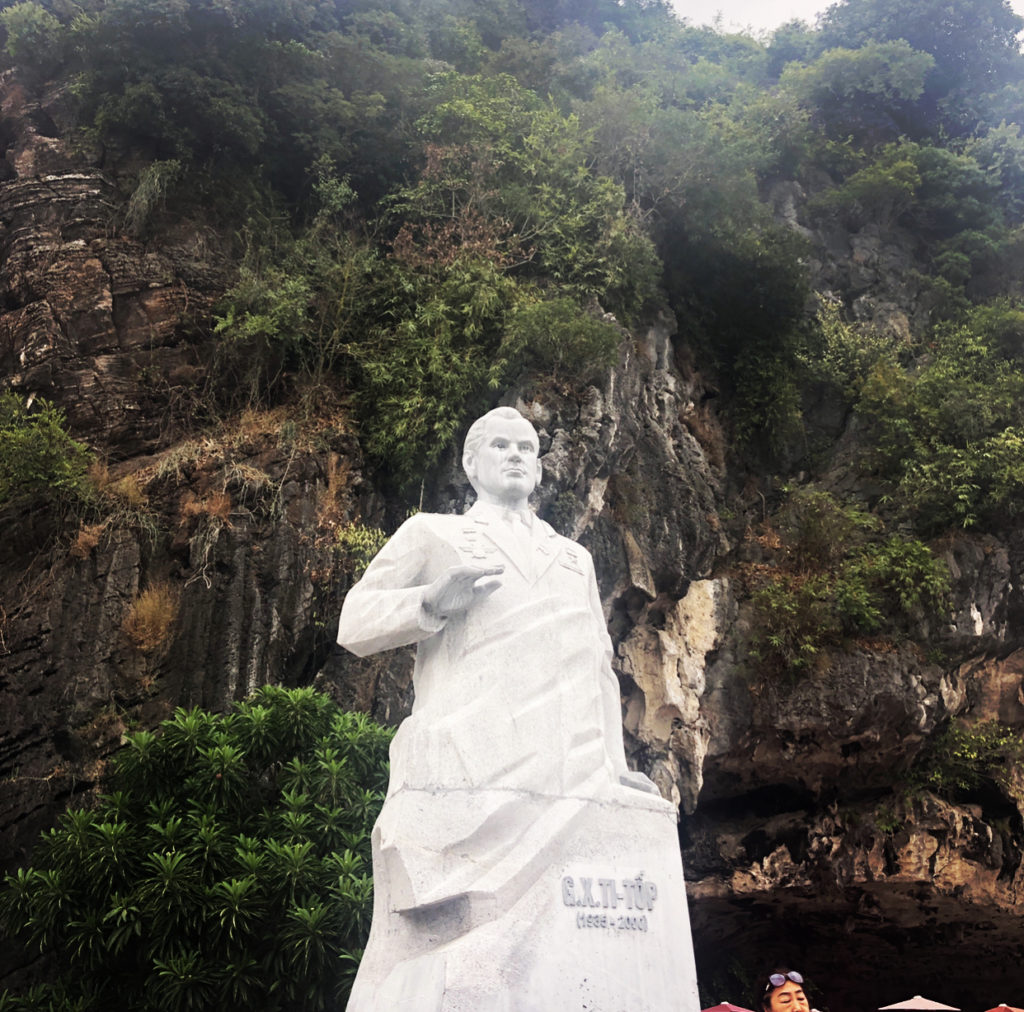 If you find yourself in Hanoi, don't forget to save at least a day for this natural wonder of the world!