While it appears Vietnam is a small country, it covers a great amount of length along the coast giving it quite a diverse ecosystem. In the North, be expected to see what you probably imagine China looks like (rice terraces, a lot of green, smoggy, humid), verses the south is a bit more tropical (think palm trees, beaches, etc.). I made my way down to Da Nang in February of 2019, and while I don't know much about Vietnamese climate, I can tell you this: it was HOT, and incredibly humid.

If you are traveling to Da Nang from Hanoi, like I did, you can get there one of two ways: an overnight sleeper bus (about 12 hours), or an hour flight. Due to time constraints, I opted for a flight, but looking back, I wish I had gone for the sleeper bus. The sleeper busses in Southeast Asia for the most part are comfortable, most offer WiFi, and the price can't be beat.

After arriving to Da Nang airport, I grabbed a taxi to my hostel which ran me $1 (yes, Vietnam is even cheaper than they say). I arrived around 8PM meaning it was dark out, and my first thought was, "Da Nang is like a city of lights!" It's true. The entire city lights up at night; from bridges, to a Ferris wheel in the distance, to restaurants with brightly lit signs. This adds to its young vibrant aesthetic. I stayed at Ten to Ten Danang Hostel, which was on duong Hoang ke Viem My An; a wonderful street lined with bars and restaurants with a quick walk to the beach. The location was perfect and I would highly recommend staying in this area (perhaps not this particular hostel, though. I think the bed was just a wooden block!). In Hanoi, every restaurant was strictly Vietnamese, with maybe a few western influences (fresh juices, espresso bars, etc.). This was the furthest thing from the case in Da Nang, however. In fact, I had trouble finding Vietnamese food at all! The area I stayed in was youthful and trendy, so there were options ranging from Indian food to Italian to Mexican. I used to wonder, "why would people travel all the way to Thailand and eat pizza?" but after a few months on the road, I understood the desire to have any taste of home. My favorite restaurant was Felina Cantina, a Mexican spot offering dirt-cheap tacos and burritos and strong fresh margaritas. I went back three times over the course of four days! I still crave those tacos (and margs).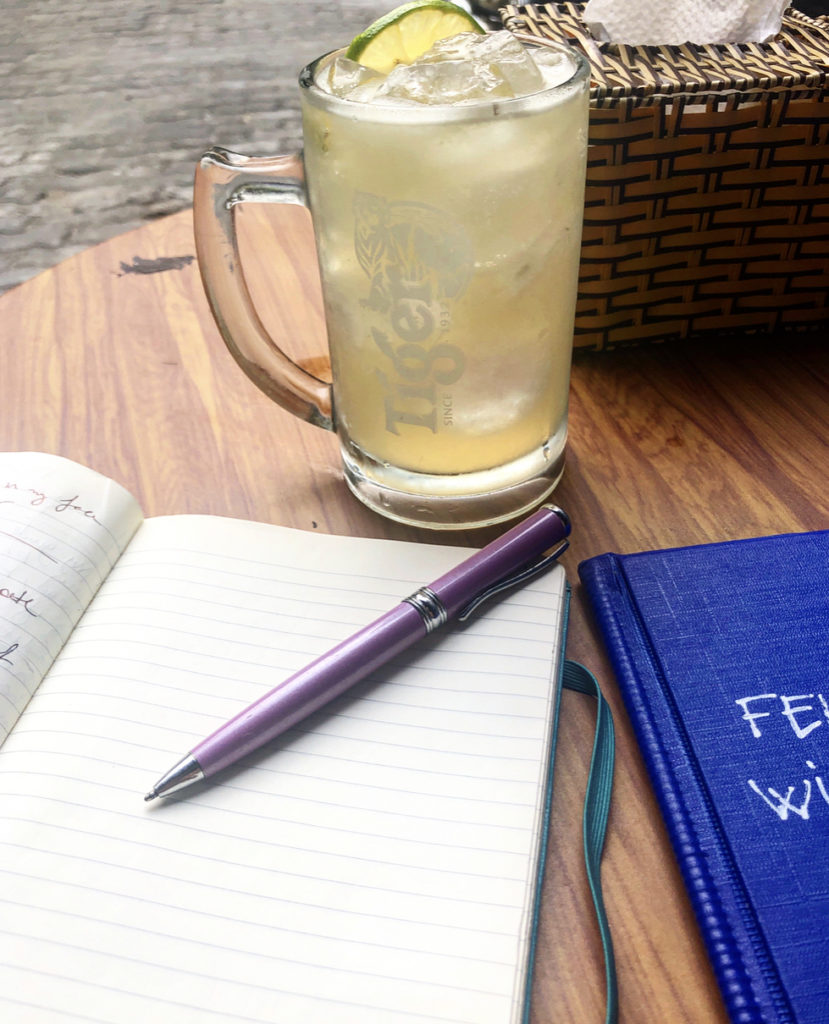 Da Nang is also full of eccentric bridges. I made the trek to Dragon Bridge; a bridge that is a literal dragon. On Friday and Saturday nights at 9PM, Dragon Bridge puts on a show that breathes fire and lights up. I never got the chance to see the show, but I was able to see that the eyes are made out of hearts and I still saw it light up at night in the distance.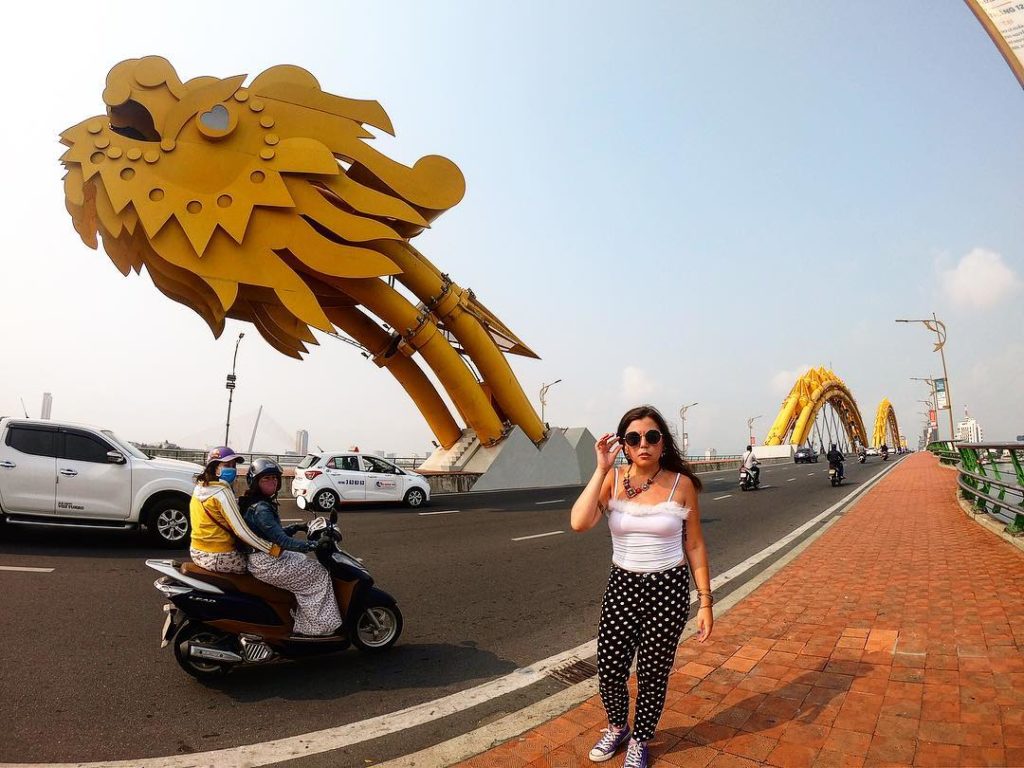 Right below Dragon Bridge is the Love Bridge, a small bridge covered in hearts.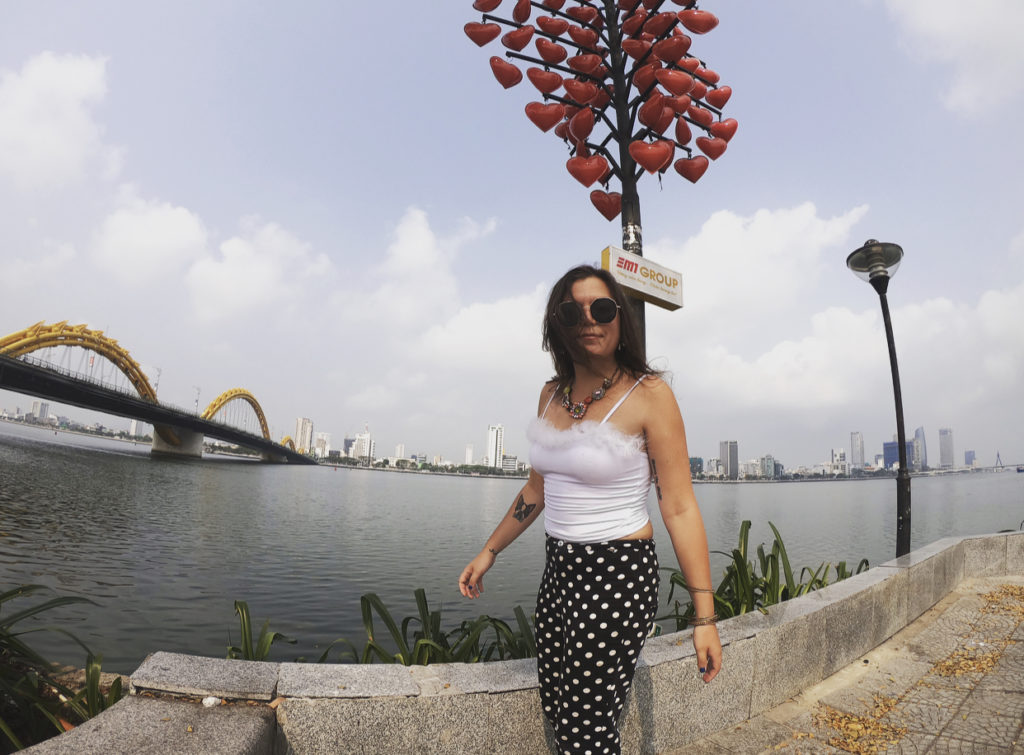 Da Nang is also known to be about an hour commute from the newly built Golden Hands Bridge, that insta-worthy bridge with two giant hands underneath. While I originally planned to go check it out, it's over an hour away with wonky transportation, and you have to pay a hefty entrance fee to access it, as its part of an amusement park. It didn't seem worth paying just to see an overcrowded popular bridge when there were plenty of options right there in Da Nang.
Nightlife in Da Nang is nothing to be missed either. I found an open mic night on my last night there and watched two Brooklyn musicians play guitar and sing cover tunes while I sipped on passion fruit margaritas. The bar was full of young expats, and it was one of the many options as to places to go out to. There's also a good amount of street food to dish on (I ended up with an extra greasy piece of fried chicken, my stomach did not thank me).
Da Nang is indeed a beach town. I don't think beaches are the first thing that come to mind when traveling through Vietnam, but if you're into surfing, sunbathing, or taking a dip, it may be worth your while to stop by Da Nang. While I didn't end up swimming while there, I did walk along the beach and saw that there were tons of cafes / bars lined along the palm trees. Every morning, I saw surfers both roaming the streets and catching waves (is that proper surf terminology? I'm not sure, but you get the point).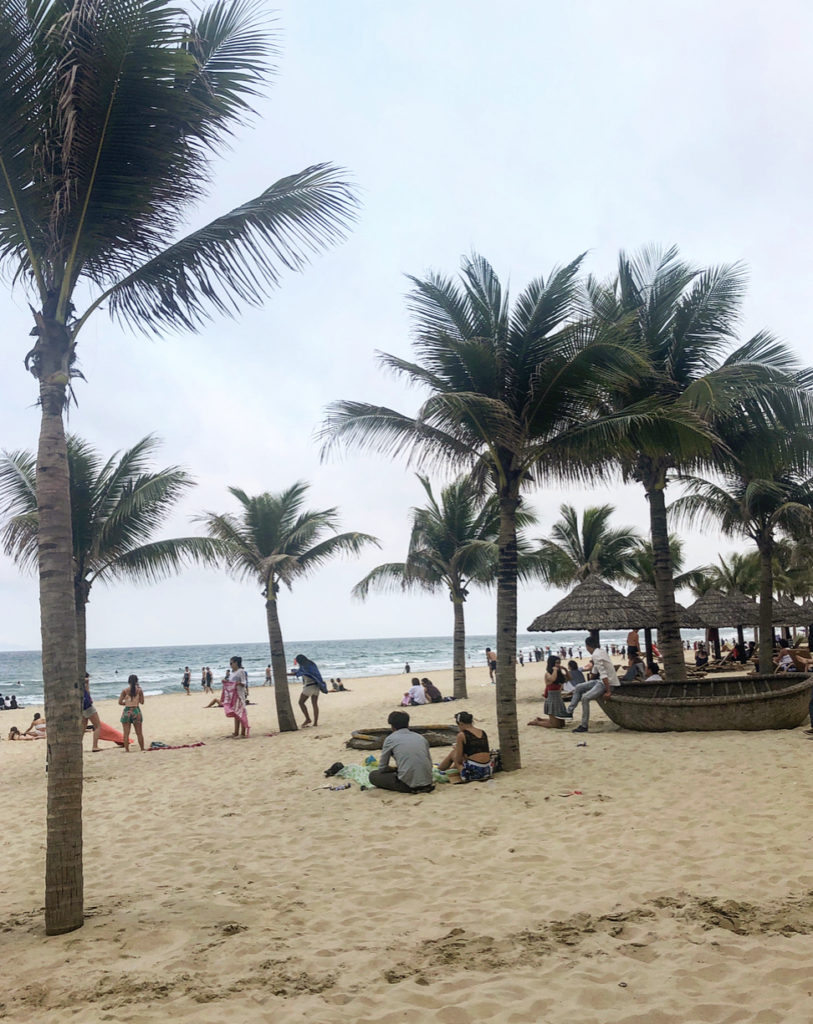 While Da Nang was not a place originally on my Vietnam radar, it ended up being a nice surprise in showing me a different side of the country.