For anyone who loves Christmas as much as I do, Rovaniemi, Finland is an absolute MUST. Never heard of it? Do a quick google; the first thing the internet will tell you about this gem of a city is it's Santa Claus's official hometown!
The easiest way to get into Finland is through the capital, Helsinki. From Helsinki, you can either fly up to Rovaniemi (about an hour flight), or take the overnight train, also known as the Santa Claus Express (beds and showers included!). The price will run you about the same, but you are paying for a different experience depending on which you choose. I wanted to do the train, but was limited on time, so I decided to fly via Norwegian Air, and I'm sure glad I did! Getting to Helsinki airport from the city center is a quick easy bus ride and costs 5 euros, the flight is swift, and the landing in Rovaniemi is absolutely BREATHTAKING. You go from being in the sky to suddenly being transformed into a winter wonderland; the sun was almost setting so the sky was a grey/blue color, and there were snow covered trees completely surrounding the airport. It's like you're flying into a snow globe.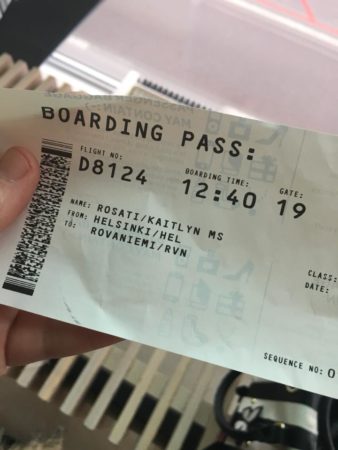 It gets even more exciting just inside the airport. I mean, look at this! Nobody left that terminal without a giant smile on their face.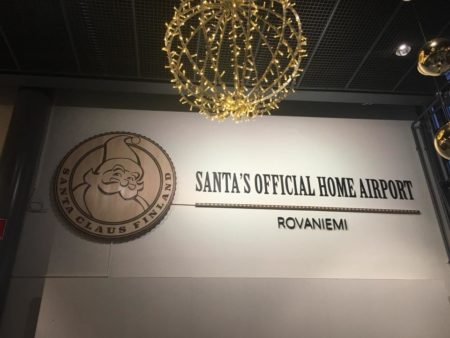 I quickly realized this was a family-friendly destination, as there were kids totally surrounding me. Luckily, I love children, especially when they're so full of hope and excitement because they're going to meet the man in the big red suit and his beloved Rudolph (and their hopes and dreams haven't been crushed yet, lucky kids).
I took a taxi from the airport to City Hotel, in the city center, where I snatched an awesome black Friday deal on Expedia for a whopping $70/night! I wanted to stay in Koti Hostel as I heard that was a great deal (and it's pretty much the only hostel in Rovaniemi), but I was too late to the game and it sold out.
By the time I got settled in, it was a little later in the day, so I decided to take it easy and just stroll around. There are Christmas trees/decorations everywhere so I had a few mini photoshoots.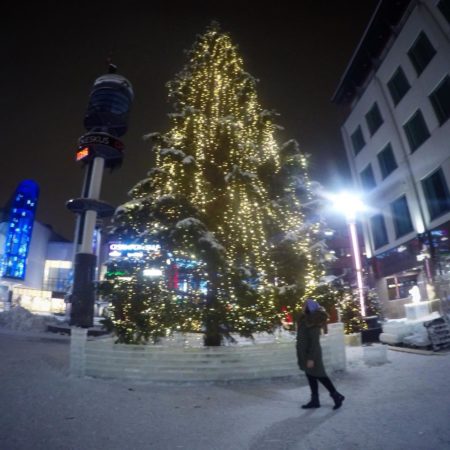 The next day, I was on one mission and one mission only; to meet Santa! Santa Claus Village is probably the busiest tourist attraction in all of Rovaniemi, and there's no guessing as to why: Santa lives there! There's a place to write a letter to Santa, a reindeer farm, souvenir shops, and most importantly, SANTA!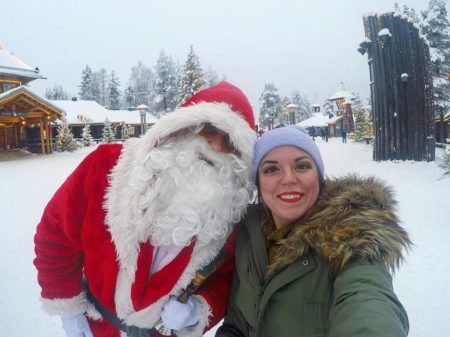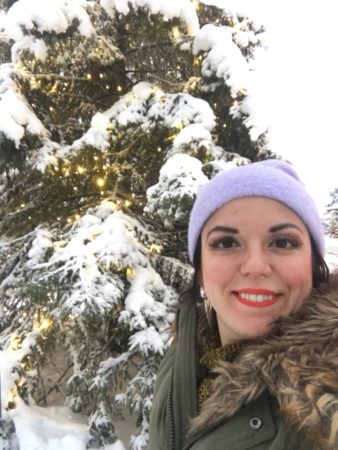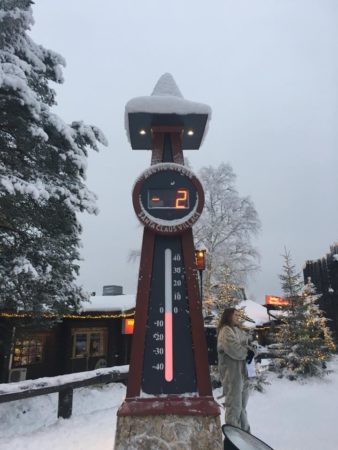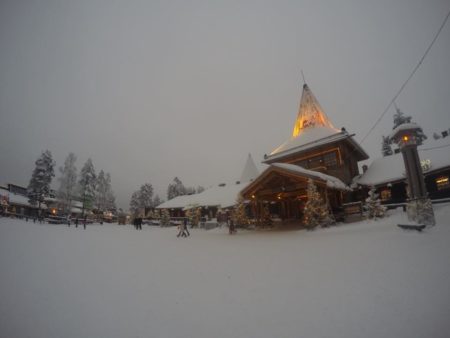 Santa's village has a post office for kids (and adults…) to write letters to Santa, souvenir shops, a few cafes (fully equipped with alcohol for the adults who are ba-humbug), and a reindeer farm. It's a pretty magical place and if this doesn't put you in the Christmas spirit, then consider yourself the Grinch.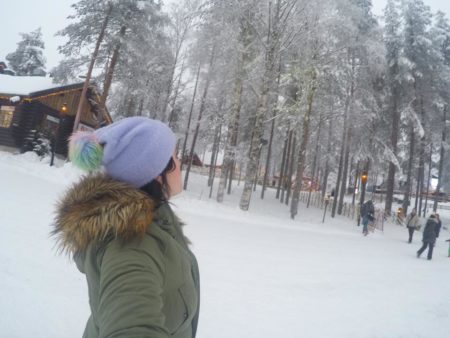 One of my absolute favorite things I've ever done on any of my travels was dog-sledding in Lapland. I signed up for a tour with Lapland Safari through Viator, and while the price was pretty steep (I signed up as last minute as one could and it ran me almost $200), it was worth every penny to experience something so unique and incredible.
I was hesitant going into dog-sledding as I wasn't sure if it was ethical or not and I try to remain a responsible tourist. I did some research and realized huskies are literally meant to run in the snow. Before you arrive to the husky farm, you have to meet up at the Lapland Safari office, where they force you to dress extra warmly by making you wear their super chic snow clothes.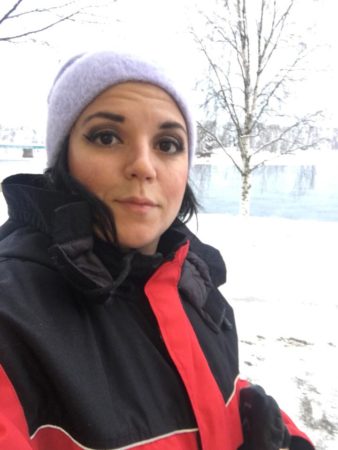 Once I arrived to the husky farm, I realized I had nothing to fear in regards to this being a humane service or not. Huskies are perhaps the coolest, funniest, but most importantly smartest dogs in the world. As soon as our tour group arrived (about twenty of us), the huskies started howling (clearly with joy) with their tails wagging and freaking out of excitement!!! At first I was uncomfortable; imagine about 30 dogs wailing high-pitched sounds at you upon arrival, but eventually it became hilarious and we all were able to pet the huskies and they were loving it. I can't speak for all husky tours as I'm sure there are some out there where the huskies are not treated so well, but this one in particular, I have to give kudos to. We had to partner up with someone (being a solo traveler, this part is always super fun). Someone would drive the sled and someone would be the passenger, and halfway through there would be a switch. As soon as I heard the word "drive," as per usual, my heart stopped. I'm a New Yorker, not a driver. I met a lovely French girl who agreed to drive for the first half (I'd have to face it eventually but at least she got us going). We ended up chatting the entire time and becoming acquaintances for the day.
I sat in the sled, and 3, 2, 1 GO the huskies took off with full force!! Like I said, these dogs desperately wanted to run. It was one of the coolest (literally, it was freezing) experiences of my life.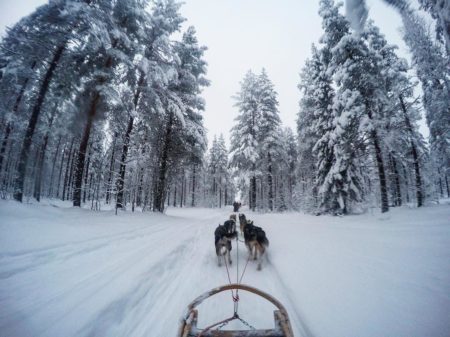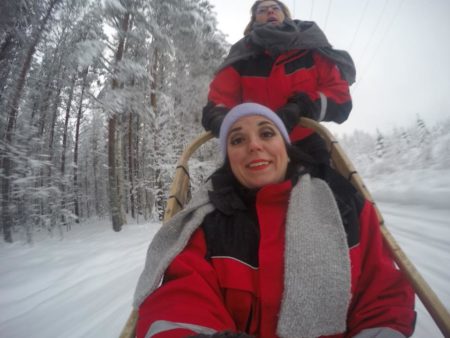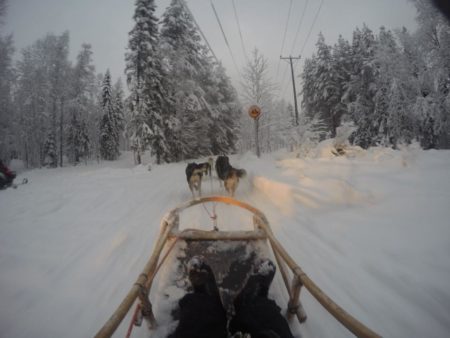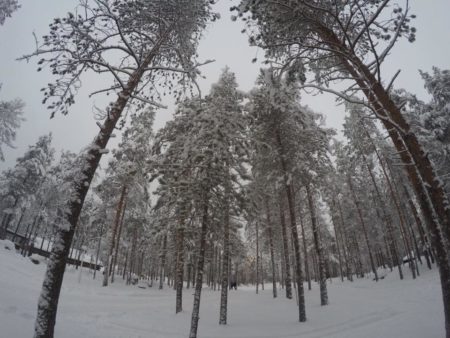 I'm happy to say I didn't kill anyone driving the sled, and it is perhaps my first successful "travel-drive" ever (I almost killed my friend and I driving a boat in Mexico and since then I have given up, but I did successfully drive a bike around sand in Belize, so it's a tie, right?).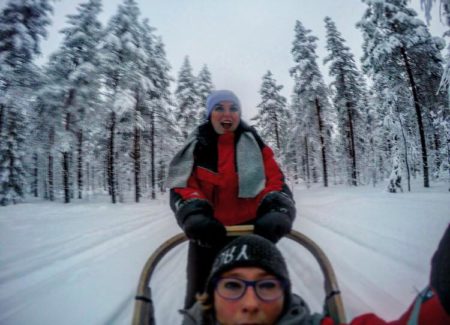 After sledding (which lasted about an hour, so be prepared to freeze your ass off!), we were able to hang out with the dogs, and then were invited into a log cabin next to a fireplace to eat gingerbread cookies, drink hot berry juice, and ask questions about the dogs.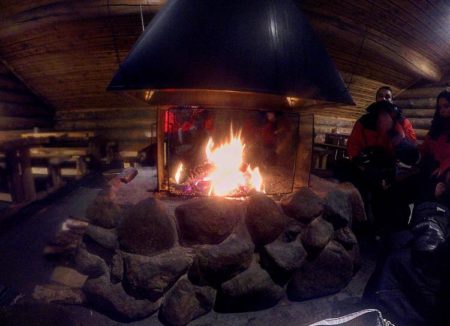 Our guide explained to us that the female dogs always led the sleds, and the males follow, primarily because the females have the brains and the males have the muscle. He also told us dogs are not able to pull sleds until they are at least 2 years old, with training beginning at 6 months old. They are trained by the retired dogs that live on the farm, who they keep after retirement until death. The retired dogs go much slower therefore being the trainers to the new pups. The dogs eat a diet of raw meat with hot water and essential vitamins every morning to give them fuel for the day. He also told us the dogs were "slow" that day because it was so warm (it was freaking -4 degrees Celsius!).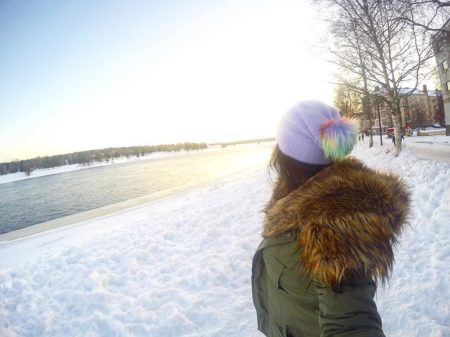 If you are looking for a perfect winter wonderland escape, I highly recommend Finland. I unfortunately was not able to catch the Northern Lights as the weather was too cloudy my entire time there, but I was able to take in some beautiful 2pm sunsets, unexpectedly delicious food, and meet the man of my dreams (Santa!). Finland is a unique destination for those who love the holidays.