I had a twenty-two hour layover in Singapore on my way from Bali to Chiang Mai, Thailand. I am always excited for a long layover in a new place. It gets my feet wet enough to get a feel for the city without having to fully commit to it if I don't necessarily like it.
I was excited to see Singapore as I had a lot of curiosity as to how a newer country in Southeast Asia compared to the older. First off, let's give props to the airport. This airport seriously is the nicest in the world. There's a garden, a play area for kids with a slide (I was so tempted to go on, I am still mad that I didn't), an array of bars and restaurants, etc. The airport alone makes any layover in Singapore totally worth it.
I left the airport, however, and decided to head over to city walk since I had done almost no research before arriving, and figured I could talk to some locals and pick some brains. It was nice to see because I'm always interested in new things, but I just wasn't blown away by anything. Obviously, city walk is bound to be more touristy and less of the real authentic deal, but I still had a nice time walking around, mainly because there were peacocks everywhere!
I left City Walk in an attempt to find something a little more culturally rich. I did find plenty of food markets which was by far my favorite part of my visit; I found a Malaysian street market and just went bananas. I ordered tons of different things, and I had no idea what I was actually eating (I did try century egg though. Barf).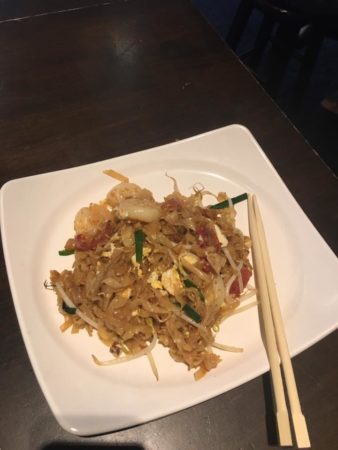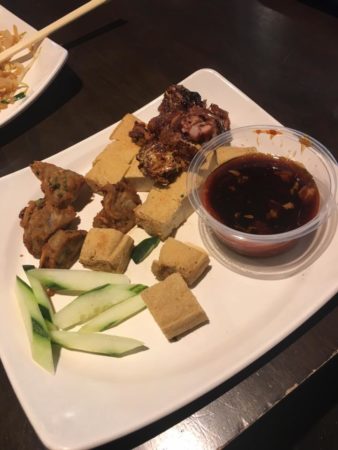 I saw this man making these little pastries so rapidly, yet precisely, that my eyes could hardly keep up. They were coconut flour, filled with ground peanuts and topped with more coconut flour, steamed for about a minute or two and then voila. I ordered two and they were delicious.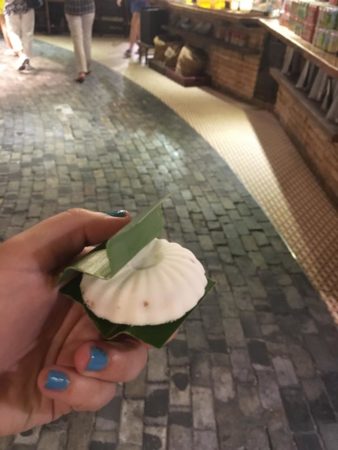 I took the metro which had a sign that said "NO DURIANS" which I still find to be hilarious that durian is actually banned on these trains. I had read that a long time ago when I saw durian for the first time on a cooking show, and folks, it's true! No stinky fruit!
And of course, when in Singapore, you must try a Singapore Sling. I went to the bar it originated at because go big or go home! Raffles Hotel is BEAUTIFUL. I sat at the bar which had live music upstairs, and a classy old-school demeanor in the main dining / bar area (think 1920's era). I ordered a Singapore sling and they also gave me a bag of peanuts. Not too much to my surprise, when I got my bill, I was stuck paying 32 dollars for a Singapore sling. Granted it was delicious, but holy bejesus. They weren't joking when they said Singapore was expensive.
I ended my day stopping at a 711 (going to a 711 in other countries, particularly Asian ones) is honestly one of my favorite things. It's interesting to learn what the locals grab on the go (I also love going to grocery stores and checking out the different products). I grabbed a Tiger beer, went up to the Singapore Flyer (props to Singapore on their high-security, they took my beer!), conquered my fear of heights, headed back down and decided to get a hotel for the night to sleep a little.
Overall, maybe I didn't see enough of Singapore, but I found it hard to get a feel for the people, or to really dive into the culture, and usually as soon as you land in a place you get some type of sense as to what you're getting into. Maybe I'll have to go back and give it another chance (anything to get back to that airport!).